Digital transformation in Armenia
Dutch and Armenian collaboration
In 2023, Kadaster and the Cadastre Committee of Armenia wrap-up their collaboration agreement. The project kicked-off early 2020, just prior to the COVID-19 pandemic. Initially, the focus was on providing support for digitisation of Armenia's 2.4 million paper-based cadastral files comprising 124 million individual sheets. Subsequently, the project moved to encompass longer-term strategic planning issues relating to digital transformation. Suren Tovmasyan, head of the Cadastre Committee, gives his view of the project and on future developments.
Demand for improved services by citizens
Tovmasyan: "In Armenia there is much economic and technological change happening. Our citizens need and demand improved services from us. We are digitising our records, building our IT-infrastructure, and creating customer-oriented service centres.
We expect to:
raise the legibility of electronic documents,
reduce the workload of cadastre employees,
facilitate further integration of territorial units,
enable creation of a unified archive and
create conditions for further automation of the system."

Using lessons of Dutch Kadaster
"Kadaster has provided invaluable independent technical and strategic advice throughout the process. We've been able to learn how they went about change. The risks, the challenges, and also the opportunities. Our staff could get a first-hand look at how the Dutch land sector collaborates when they visited the Netherlands. We'll use those lessons in making our future plans."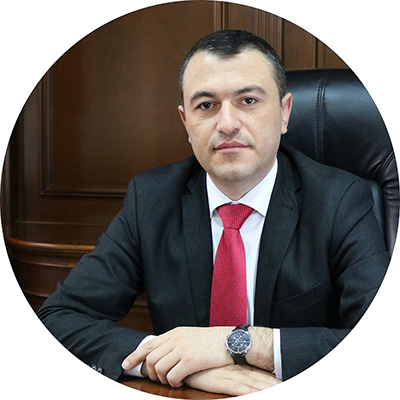 Agencies managing spatial data should work together
"Looking ahead, we find it important to lead the development of a national spatial data infrastructure. We believe we are well placed to share our digitalisation experiences with other agencies. It is important that all agencies creating, managing and disseminating spatial data are working together."
More information
Read more about the project in Armenia on our project page.